7:20AM
21st October
splendid fall weather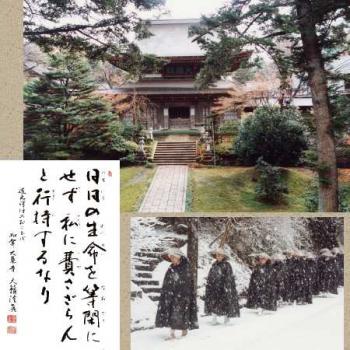 Let's go make an attempt on religious meditation !!  
A religious meditation for foreigners will be held at the Daijoji temple.
Religious meditation is used to obtain serenity of mind.
Date : Sun, 15 Nov 2009 (11:00 - 17:00)
      Admission : Free !
    You will be provided English guide,
     lunch and the transportation between
     the JR Kanazawa Station and the Temple.

Sponsored by Kanazawa Ryokan & Hotel Cooperative Association
      E-mail info@yadotime.jp
    http://www.crossxborder.com/english/.
« white frog|Top|"Takoyaki and Yakisoba" »
Comments:
Post a comment
Trackbacks:
http://kanazawashibayaeblog.blog126.fc2.com/tb.php/82-38411159