7:30AM
19th May  rain  It has been raining for all day long without letup.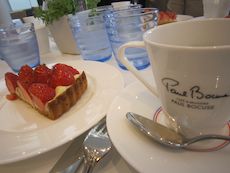 I went to the Shiinoki Cultural Complex on today!
The Shiinoki Cultural Complex in Kanazawa has been used as a government facility since 1924.
Though renovated, the complex consists of the Ishikawa Office of a Consortium of Universities, Jardin Paul Bocuse French restaurant, as well as an art gallery and seminar rooms.
« Kanazawa photos|Top|contraseasonal fireworks »
Comments:
Post a comment
Trackbacks:
http://kanazawashibayaeblog.blog126.fc2.com/tb.php/326-905f0868