8:40AM
31st March  cloudiness  It is falling sky.
Shibaya have started selling Japanese bathrobe(
Yukata).
new - The price is 2500yen.
(made in Japan, 100% cotton)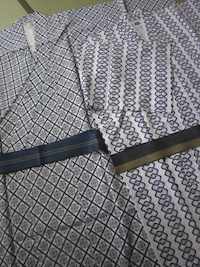 These are yukatas used at Shibaya now, and it is still possible to use.
used - The price is 500yen, including obi.

These make popular souvenirs!! 
« mineral-rich artificial hot spring of the crystal stone|Top|cherry blossom »
Comments:
Post a comment
Trackbacks:
http://kanazawashibayaeblog.blog126.fc2.com/tb.php/276-681a7794